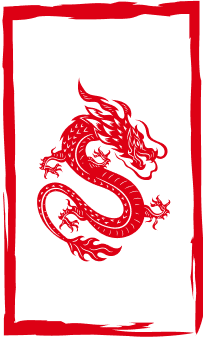 logistics provider in China
International cargo service
International cargo delivery and quality service for highly competitive tariffs
SERVICES
CHINESE BROTHERS is an Asian leader in transport logistics. Our skilled professionals are always ready to provide high quality service combined with the knowledge of the local market. We offer the most economical way of transportation to any point of the world.
BUSINESS
CHINESE BROTHERS applies the individual approach to your business and offers professional and efficient services designed to meet the unique needs of your business. Hundreds of agents around the world are ready to solve your problem 24/7
CUSTOMS
We offer our clients a full range of customs services, which includes calculation of the cost of customs clearance, planning of cost estimates and customs clearance of goods in any mode - import, export or transit.
Real-time tracking
One Platform to manage all shipments
What we do
International cargo delivery and quality service for highly competitive tariffs
Secure Payment
At Chinese Brothers, all payments are handled by Adyen. This includes credit card, debit card and PayPal payments. Following your order completion, you will automatically be redirected to the Adyen payment gateway. We do not store any of your payment information (bank, debit or credit card details). As soon as we have received payment, you will be sent an email containing your booking confirmation. Transglobal Express accepts the following payment methods: PayPal MasterCard VISA Chinese Brothers takes security very seriously. We are committed to protecting our customers and their personal data. We do not under any circumstances store or handle credit card details—all payments are handled via our payment providers. Any private or personal data that passes via our website is securely encrypted for your protection. Our payment gateway Adyen is audited by Trustwave, an independent Qualified Security Assessor (QSA) and an Approved Scanning Vendor (ASV) for the Payment Card Industry Security Standards Council. Adyen is Level 1 compliant with Payment Card Industry Data Security Standards (PCI DSS), which is the highest level.
Ship Chartering
We offer far more than freight quote, what we provide is total, optimal, customized shipping solution. What we deliver is not only your shipment, but also a unique considerate, hassle-free experience with us. With the ever changing market conditions and government regulations, logistics/shipping is not always set in stone. However, we are always ready for changes.
FCL & LCL
We provide global freight management for your cargo from China.As market leader in Sea freight, we offer comprehensive sea freight services via a worldwide and independent network focused on FCL and LCL shipments, break bulk, project logistics and oversized transport.
Transparent Pricing
Our goal is to reposition containers in a cost effective and timely manner. We have an extensive network of contacts that we use to ship via liner service, multi-purpose and break bulk carriers. So we have very flexible and transparent prices. We will be happy to work with you to find the perfect solution to your transportation challenges.
Real-time Tracking
Accurate and in real time. Would you like to be able to track your sea freight shipment in real time? This can now be done with our Real-time Tracking package. We offer you complete tracking of your consignment along the entire transport chain so that you can keep an eye on your shipment at all times.
REQUEST a call back
Would you like ChineseBrothers to contact you regarding our logistics services? Please fill out the form below